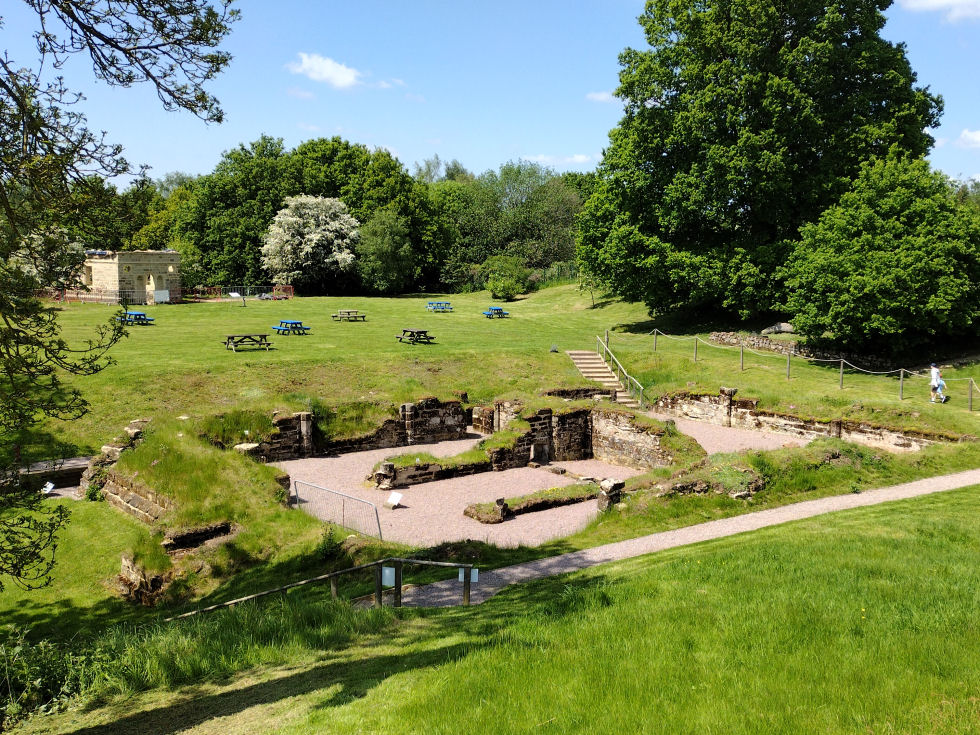 Bagot's Castle

A 14th century castle in the village of Baginton, Warwickshire in the English Midlands. It now stands in ruins, and this website is dedicated to those volunteers and benefactors who are conserving what remains for future generations.

The original building is believed to have been constructed on the site in the 11th century, at the time of King Henry I. It was rebuilt as the current castle in the late thirteen hundreds by Sir William Bagot, a distinguished nobleman of the time. He is thought to have entertained many distinguished guests there, including the Duke of Hereford (later Henry IV).

The castle subsequently passed through several hands, and eventually became derelict in the 16th Century. It remains so to this day, but in the middle of the last century some excavation work was carried out to expose the remains.

In the last few years there has been renewed interest in the castle. The remains have been consolidated and the whole site opened up to expose other historic features. An education visitor centre has been built, a picnic area added and woodland walks constructed for the many visitors who have visited the castle since it was opened to the public in 2009.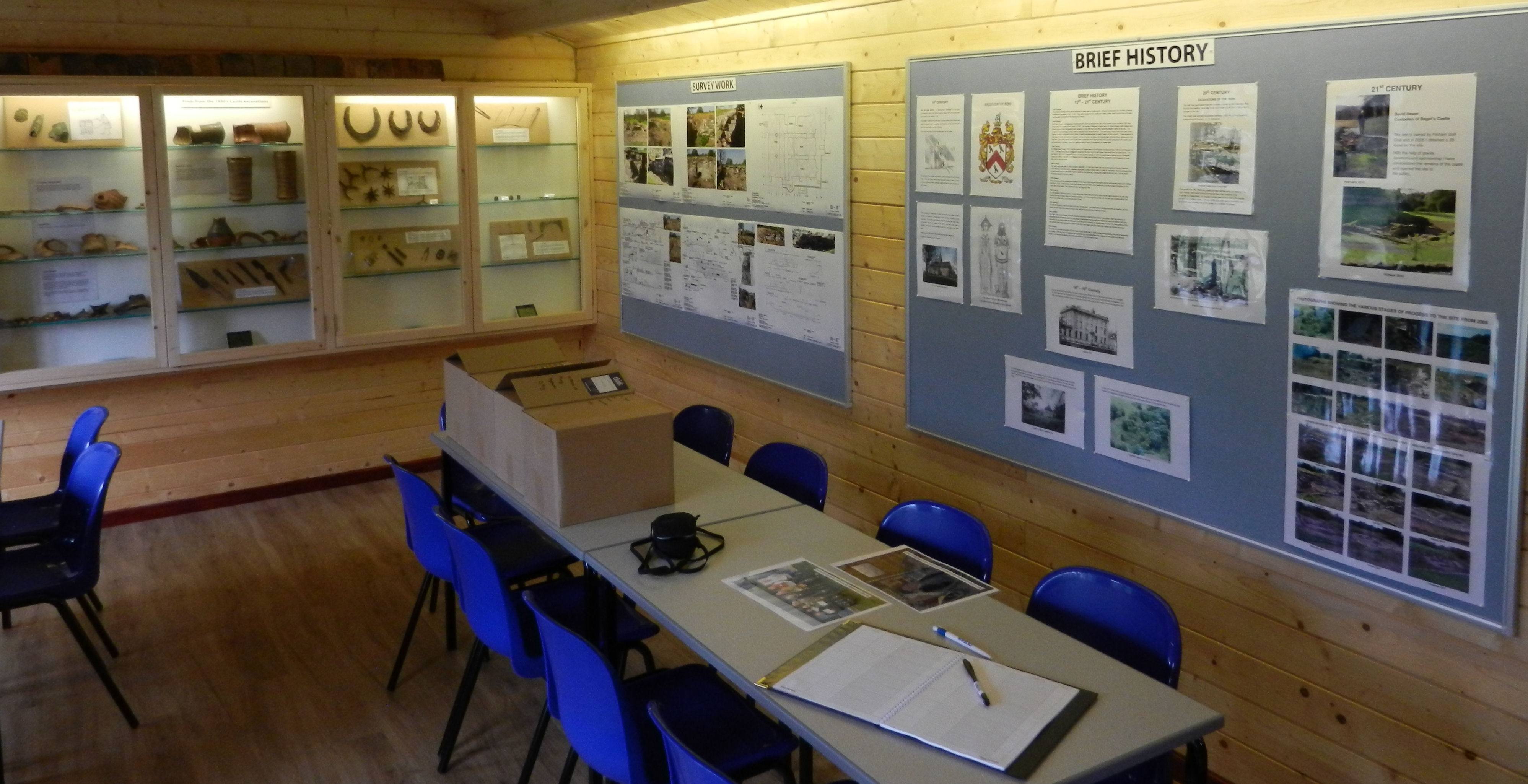 The Education Visitor Centre provides the opportunity to see some of the many artefacts recovered from the castle and the surrounding grounds during excavations in the 1930's. Finds such as tiles from the castle floor, plates and cutlery. Also on display are finds from the remains of a Saxon age village that lies buried between the Centre and the Castle. The Education Visitor Centre also has many photographs and drawings of the castle during excavation and the recent consolidation of the castle.

Brochures, books of the castle history and other momentos of your visit can be purchased from the Centre.
Visit the Castle

Opening Times
All year by appointment. Contact us to request a visit.
April to October : Weekends and Bank Holidays : 12noon to 5pm : walk-in, no appointment necessary.

General admission
Full admission : £4.00 Concessions : £2.00
Family ticket : 2 adults and up to 4 children : £10.00
Children under 5 accompanied by an adult : free
Groups : up to 10 : £30.00 11 - 20 : £40.00
Sorry, but cash only for walk-in castle entry
Guided Tours and Schools visits : Contact us for details
English Heritage members : half price
Dogs on a lead welcome.

Find us
Access is at the end of Church Road, Baginton.
Sat-Nav postcode is CV8 3AR
The grounds have some steep slopes and some parts are unsuitable for wheelchairs and those with impaired mobility.
Donate

The castle is a registererd charity, and relies on volunteers for its operation and upkeep.
Please consider a donation to help us with this worthy cause.
Please read and accept our
privacy policy
before continuing
Bagot's Castle is registered as a Charity in England and Wales (No 1163040).
© Bagot's Castle 2018
Look out for our next special castle event
Halloween party - Wednesday 31st October
See our Diary and Events pages for details
Education Visitor Centre
We gratefully acknowledge the generosity of our sponsors